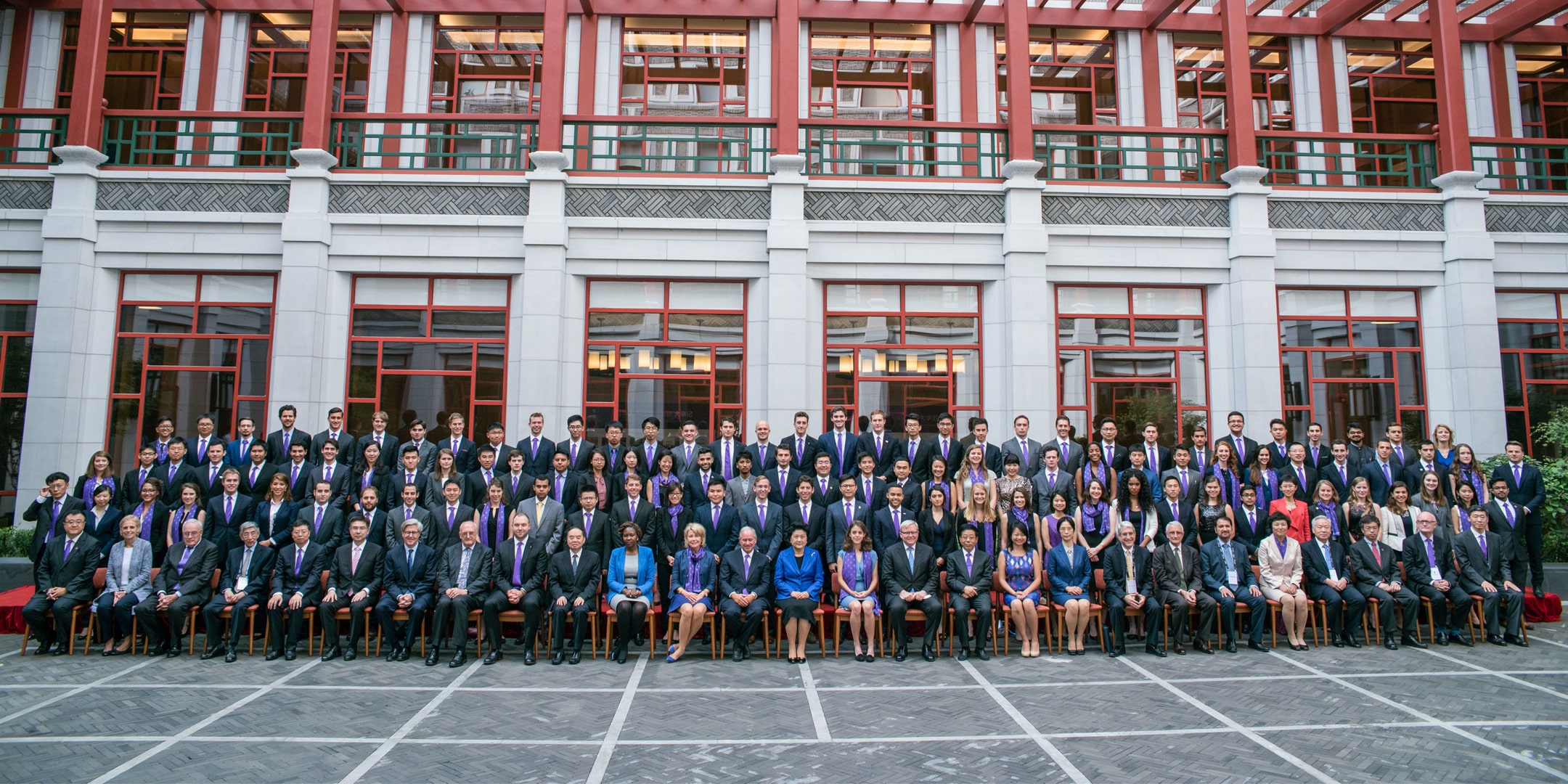 Schwarzman Scholars Program 2022 at Tsinghua University, China
Deadline: 21st September, 2021
The Schwarzman Scholars experience is anchored in a rigorous and innovative Master's of Global Affairs degree program at Tsinghua University, one of the country's leading universities.
The Schwarzman Scholars program also brings together a diverse cohort of young leaders from all regions and sectors of the world who embrace each other's differences while working on a joint mission.
The program also provides Scholars with unparalleled learning opportunities with leaders from China and the world through high-level interactions at lectures, an internship program, a mentors network, and intensive deep-dive travel seminars.
Each new cohort of Schwarzman Scholars will join a global network of the world's most talented young leaders, helping to build stronger links between China and also a rapidly changing world. 
Schwarzman Scholars are from an international pool of distinguished candidates. Prospective Scholars are to demonstrate academic excellence, exceptional results in their field and outstanding leadership qualities.
Schwarzman Scholars will be selected on the basis of not only their academic aptitude and intellectual ability, but also their leadership potential, entrepreneurial spirit, ability to anticipate and act on emerging trends and opportunities, exemplary character, and desire to understand other cultures, perspectives and positions.All qualified candidates will have successfully completed their undergraduate degrees prior to enrollment and must be proficient in English.
What makes a Schwarzman Scholars
The cohort of global leaders reflects the diversity, vibrancy and also promise of the world at large. Schwarzman Scholars will also embrace the opportunity to understand other cultures, perspectives and positions. Candidates who are most qualified to meet the high demands of the program must exhibit excellence in the following areas:
Leadership Abilities

Exemplary Character and Integrity

Academic Aptitude and Intellectual ability

Empathy and intercultural competency

Open Mindedness

Entrepreneurial Spirit
Eligibility
Must have an Undergraduate Degree
Be 18-29 years of years
Must also be proficient in English Language
Timeline
U.S. AND GLOBAL APPLICANTS
Application period: Apr 2021 – Sep 2021

Selections: Nov 2021

Classes begin: Aug 2022
The US/Global applications for the Class of 2022-2023 will be open from April 14, 2021 to September 21, 2021 at 11:59pm ET.
---
---
For more information, also visit Schwarzman Scholars.