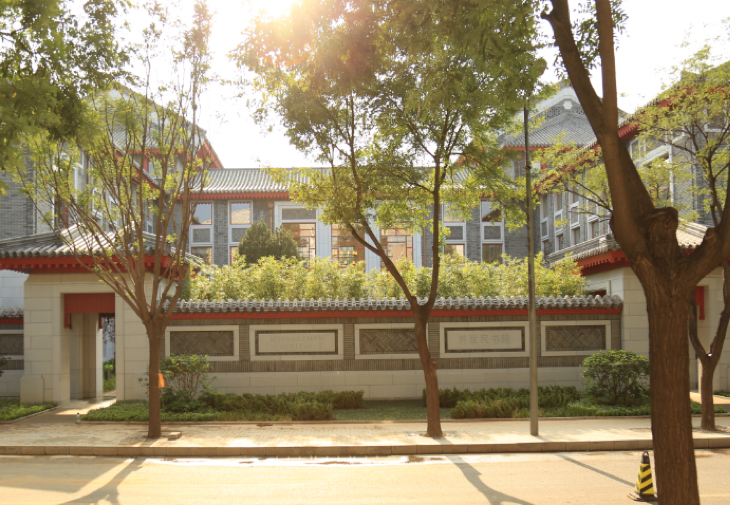 Schwarzman Scholars Program 2021 at Tsinghua University, China
Deadline: 22nd September, 2020
The Schwarzman Scholars experience is anchored in a rigorous and innovative Master's of Global Affairs degree program at Tsinghua University, one of the country's leading universities. Drawing on the best traditions of Tsinghua and top academic institutions around the world, the curriculum bridges the academic and professional worlds to educate students about leadership and about China's expanding role in the world.
The program also provides Scholars with unparalleled learning opportunities with leaders from China and the world through high-level interactions at lectures, an internship program, a mentors network, and intensive deep-dive travel seminars.
Each new cohort of Schwarzman Scholars will join a global network of the world's most talented young leaders, helping to build stronger links between China and a rapidly changing world. 
Schwarzman Scholars will be selected on the basis of not only their academic aptitude and intellectual ability, but also their leadership potential, entrepreneurial spirit, ability to anticipate and act on emerging trends and opportunities, exemplary character, and desire to understand other cultures, perspectives and positions.All qualified candidates will have successfully completed their undergraduate degrees prior to enrollment and must be proficient in English.
Eligibility
Undergraduate degree or first degree from an accredited college or university or its equivalent. 


Applicants who are currently enrolled in undergraduate degree programs must be on track to successfully complete all degree requirements before August 1 of their Schwarzman Scholars enrollment year. There are no requirements for a specific field of undergraduate study; all fields are welcome, but it is important for applicants, regardless of undergraduate major, to articulate how participating in Schwarzman Scholars will help develop their leadership potential within their field.

Age Requirement.
Candidates must be at least 18 but not yet 29 years of age as of August 1 of their Schwarzman Scholars enrollment year.
English language proficiency.


Applicants must demonstrate strong English skills, as all teaching will be conducted in English. If the applicant's native language is not English, official English proficiency test scores must be submitted with the application. This requirement is waived for applicants who studied in English at the post-secondary level (undergraduate and/or graduate) for at least two years. We will accept the following English language proficiency exams with minimum scores:

TOEFL iBT: minimum score 100

TOEFL iBT Special Home Edition: minimum score 100

TOEFL PBT: minimum score 600

IELTS Academic: minimum score 7

IELTS Indicator: minimum score 7

Grade point average/class rank/pre-requisites.  Academic excellence is a requirement for successful applicants, but there is no minimum GPA or class rank required to apply. Applicants are expected to have demonstrated excellence in their academic studies, and the most competitive candidates are among the top students in their graduating class. There are no course prerequisites for applicants to the program, although some individual classes at Tsinghua University may have prerequisites.
As many testing centers have temporarily closed due to COVID-19, this year we will accept English language proficiency exam score reports with expiry year 2019.
For applicants using the China Application System, refer to guidelines on the Schwarzman College Admissions page.
---

SEE ALSO:

---
Application Requirements
Online application

Resume (2 page maximum)

Transcripts/Academic Records

Essays (2)

Letters of Recommendation (3)

Video (optional)
---
---
For More Information on the Schwarzman Scholars Program, visit the official website here.