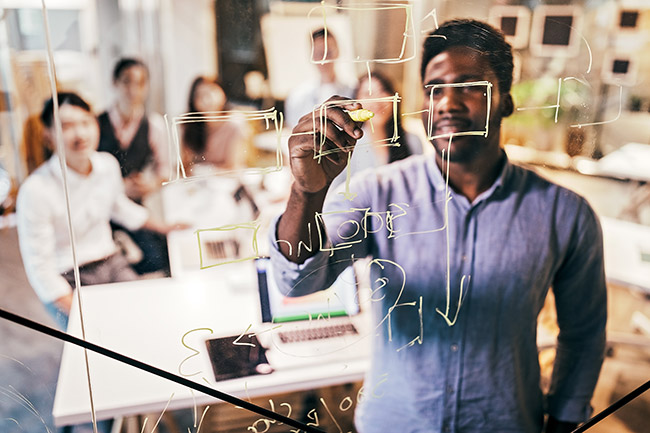 The Mastercard Strive Community Innovation Fund (Up to $200,000)
Deadline: 17th December, 2021
Apply for the Mastercard Strive Community Innovation Fund.
The Strive Community Innovation Fund aims to spark new ideas for catalyzing small businesses' resilience and also growth, at scale. We are seeking truly innovative solutions that can be transformative for these small enterprises which are the backbone of our economies.
The fund makes available up to $1m for digital and data first solutions that enable small businesses with fewer than 10 employees to digitize their operations; better use financial services, or participate more effectively in digital marketplaces. Successful applicants will each receive up to $200,000 to develop and test their innovation over a 12 – 18 month period.
Why should you apply?
Being a Strive Community Innovation Fund grantee is your opportunity to build and test the most innovative and experimental solutions that you may not have otherwise been able to pursue. In addition to funding, you will have access to Strive Community and Mastercard expertise, as well as a great opportunity for exposure and publicity.
You will receive funding, mentoring and visibility.
Eligibility Criteria
Project eligibility
Proposed projects must:
Leverage digital and data first solutions
Have potential for measurable positive impact on small business growth
Propose implementation outside of the US and Canada
Organizational eligibility
Applicants can be:
Single organizations or a consortia of multiple organizations
Non-profits, social enterprises, start-ups, and others
Companies or multinational corporations (subject to matched funding requirements)
Due diligence requirements
Applicants must:
Be a registered and operating entity with active users, with a proven track record of legal and ethical operations and good work performance for at least 2 years
You must be fully compliant with business licensing, taxation, employee and also other relevant regulations in all countries of operation
Be compliant with all applicable laws including adhering to fundamental human rights and also all international labour standards
Be able to prove financial health with adequate financial systems to report regularly to Strive Community
Have adequate internal human resource capability to implement the proposed project and also comply with Strive Community's reporting requirements
Not be engaged in unethical activities such as arms production or tobacco
---
---
You can also visit the Official Page of the Mastercard Strive Community Innovation Fund for more information.