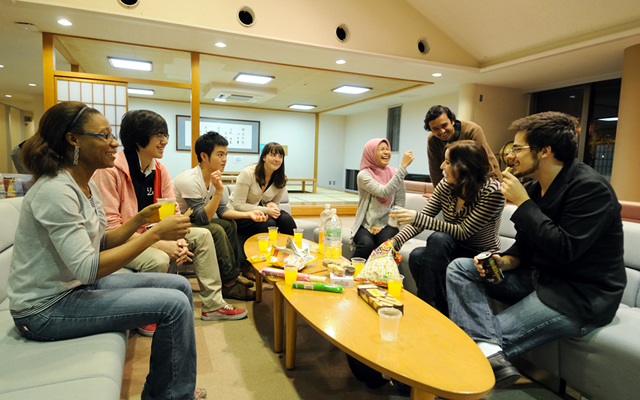 MEXT Scholarship for Undergraduate and Research Study in Japan
Deadline: Varies by Country
For Nigeria:

31st May 2021.
Do you want to study in Japan? If so, then apply for the Japanese Government MEXT Scholarship 2022 in Japan. The Scholarship is also one of the best fully funded international scholarship programs in the world.
The Ministry of Education, Culture, Sports, Science, and Technology (MEXT) of Japan offers fully funded Undergraduate, Masters and PhD Degree Scholarships to international students under the Japanese Government (MEXT) Scholarship Program.
MEXT scholarship in Japan will cover full tuition fees, accommodation, a monthly stipend, and round airfare travel costs from your country to Japan.  You will need to apply through the Japanese embassy in your country.
Duration of Program
Undergraduate: 4-5 Years
Masters: 2-3 Years
PhD: 3-4 Years
Financial Benefits
Monthly Stipend will be provided to all selected students.

Full Tuition Fee will be provided by MEXT.

Round Airfare Tickets will also be provided.

Accommodation Costs

Residence halls for international students.
---
---
Eligibility Criteria
Candidates must be from a country that has diplomatic relations with Japan.

A candidate must also be born after 02 April 1986.

Candidates who have Japanese nationality at the time of application are not eligible.
Documents Required:
Mark Sheet Form
MEXT Application Form

Recommendation Letter

Health Certificate

Research Plan (only research students)

Abstract of theses (if applicable)

Passport

Curriculum Vitae (CV) (for research students)

Photographs

Other reference documents (if applicable)
Deadline
Every country has a different deadline to apply for MEXT Scholarship 2022. You can check MEXT deadlines by visiting the Japan Embassy website in your country.
How to Apply
Find the Japanese Embassy or Consulate in your home country and its website.

Then you need to visit the website of the Japanese Embassy of your country. Locate the MEXT scholarship under their 'Education' tab.

You will find the MEXT scholarship application, Download the form and fill it.

Submit all the required documents.

A written test will be conducted by your local Japanese Embassy.

After the interviews, successful candidates will be informed through email or the embassy website.
For more information, Visit MEXT Scholarship in Japan