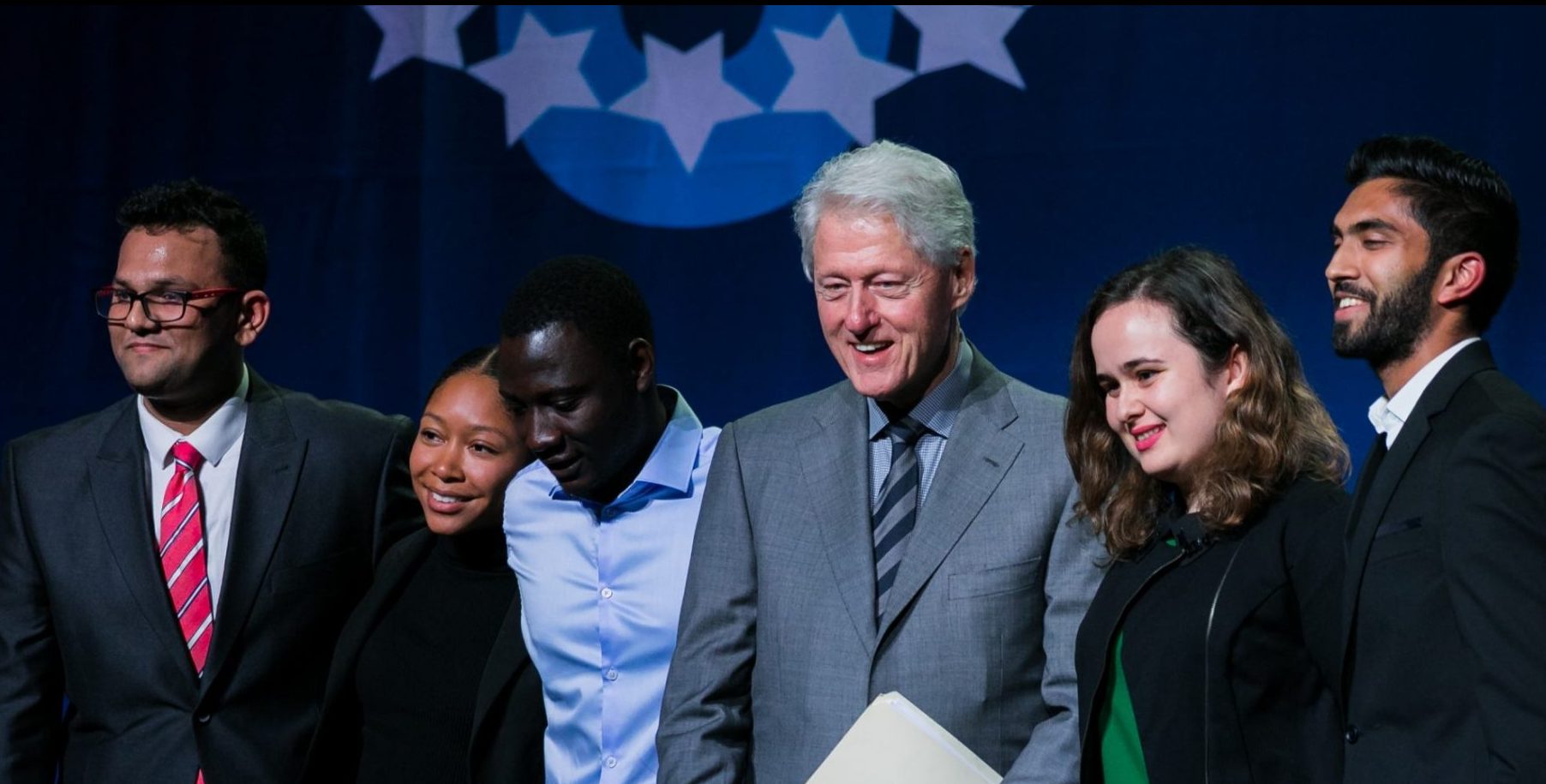 Clinton Global Initiative University Program for Higher Education Student Leaders
The Clinton Global Initiative University is looking for higher education student leaders who are committed to take action in their community to address a pressing challenge. We are looking for undergraduate and graduate students across the world who are motivated to make a positive change in the areas of education, environment and climate change, peace and human rights, poverty alleviation, and public health. Students accepted into CGI U will participate in a year-round program that includes access to: high-touch mentorship; a social impact curriculum; funding streams; and student engagement events, including the CGI U 2021 virtual annual meeting hosted by Howard University.
Additional programming will also be offered to students through partnerships with the Peter G. Peterson Foundation, with a focus on civic issues and fiscal sustainability; IBM to help students develop app-based projects that address COVID-19 and climate change through Call for Code; and Verizon to help students develop innovative technology solutions to pressing domestic issues, with the opportunity to win a spot in an accelerator program and pitch for seed funding.
Application and Selection Process
Applications will be reviewed by the CGI U Selection Committee. All applicants will be notified of admissions decisions in February 2021. The CGI U Selection Committee is committed to selecting a diverse cohort of students – representing different backgrounds, experiences, regions, institutions, academic studies, and project areas – that demonstrate the motivation to tackle specific challenges, the capacity to develop their leadership skills, and a dedication to CGI U's year-long program.
Eligibility
You are eligible to apply to the CGI U Class of 2021 if you have never previously been accepted to CGI U;
are at least 18 years of age,
and you are currently enrolled in an institution of higher learning at the time of application.
Students may only submit one Commitment to Action; duplicate applications will not be considered.
CGI U Graduation Requirements
Through the online platform, Commitment Mentors will review and monitor student engagement in the Clinton Global Initiative University curriculum and ensure that students are fulfilling requirements for graduation. To complete the CGI U program and become eligible for CGI U's Commitment-Maker seal, letters of recommendation and other opportunities, students must complete the following over the course of the 2021 program:
Participation in one, hour-long small group discussion per module (4 in total) (to be scheduled by Commitment Mentors)
Review of CGI U's 30-minute webinar recordings and readings, which will be housed on the online platform, and completion of all accompanying exercises
Completion of one 30-minute individual coaching session with their Commitment Mentor per module (4 in total)
Completion of Commitment to Action progress report
---
---