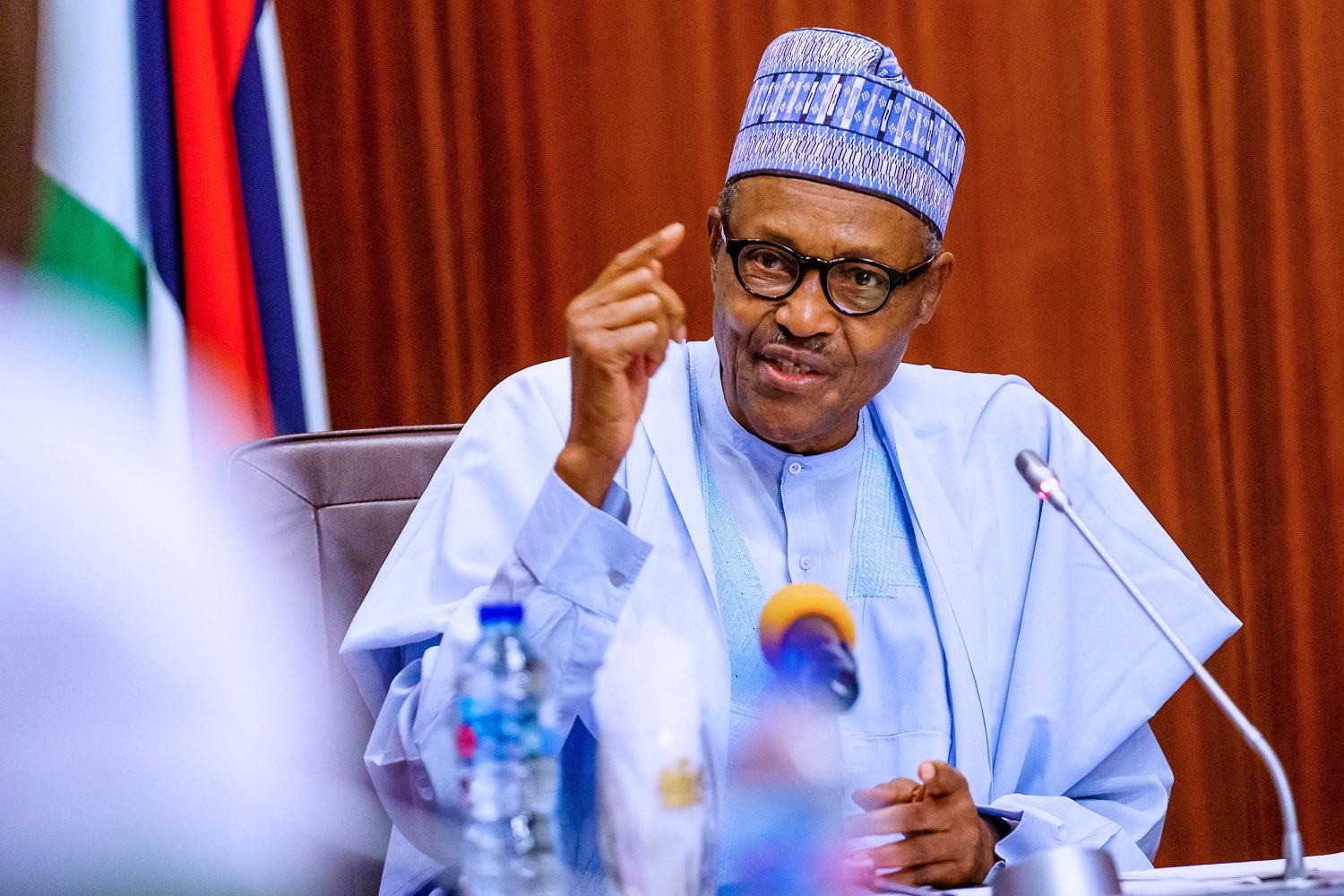 7 out of 10 Nigerians want to Leave Nigeria
More than 7 in 10 Nigerians (73 per cent) have said they would relocate abroad with family members if they had an opportunity, a new survey published this week has found.
This is a whopping 41 percentage point increase from citizens who were hoping to emigrate in 2019, when only about a third of citizens (32 per cent) said they were willing to relocate with their families out of Nigeria.
This may not be unconnected to the substantial decline in the level of trust that citizens have for the government of President Muhammadu Buhari as only about 26 per cent said they had "a lot of trust and some trust" in President Buhari as against 42 per cent in 2019.
The trust in the judicial system is 26 per cent (from 32 per cent in 2019), and 22 per cent in both the National Assembly (from 33 per cent in 2019) and the Nigerian police.
In turn, the survey found that citizens have more trust in religious leaders (55 per cent) and traditional leaders (44 per cent).
Yet, 59 per cent of citizens believe that the future of Nigeria will be better this year. Although this is a decline from 66 per cent in 2019.
Similarly, more citizens believe that the future of Nigeria would be much worse than it is today – from 15 per cent in 2019 to 27 per cent in 2021.
---
READ ALSO:
---
The 2021 Nigeria Social Cohesion Survey, a publication of Africa Polling Institute (API), was undertaken to develop a social cohesion index for Nigeria and measure citizens' perception of the state of social cohesion, API's executive director, Bell Ihua, said in a statement.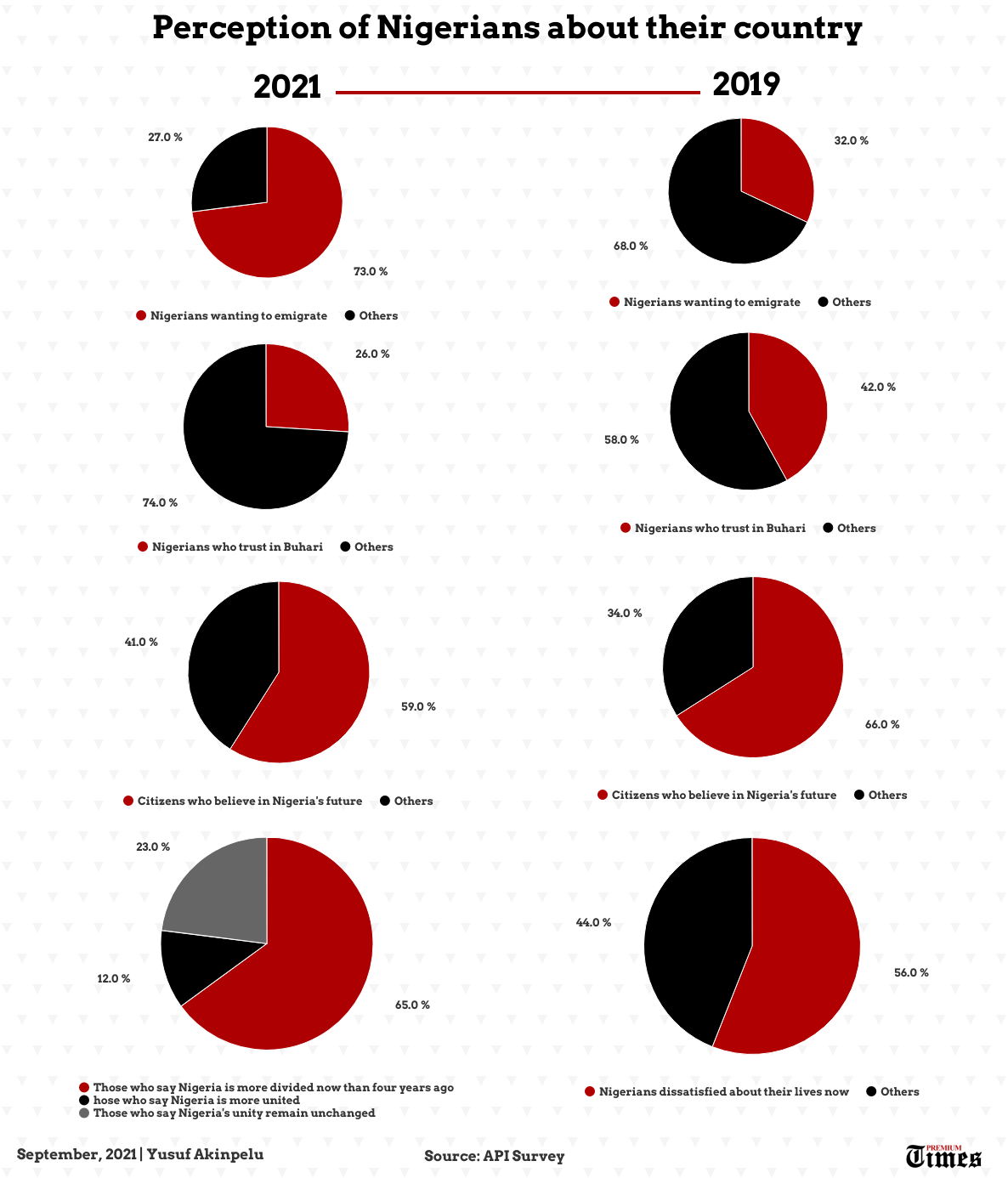 The survey estimated the Nigeria Social Cohesion Index (NSCI) to be 44.2 per cent, a figure below the average mark, an indication that "Nigeria is not as socially cohesive as it ought to be."
The report further found a decline in how proud citizens felt about Nigeria, from 55 per cent in 2019 to 42 per cent in 2021, representing a 13 per cent decline.
Also, 49 per cent of those surveyed said they "feel disappointed in Nigeria," while 7 per cent of them "feel indifferent," and 2 per cent feel uncertain about their feelings for the country.
Scant national pride has thus pushed ethnic identity to the forefront as 82 per cent of Nigerians feel comfortable with the dual identity of being both Nigerian and from their ethnic group, although with varying degrees, the survey found.