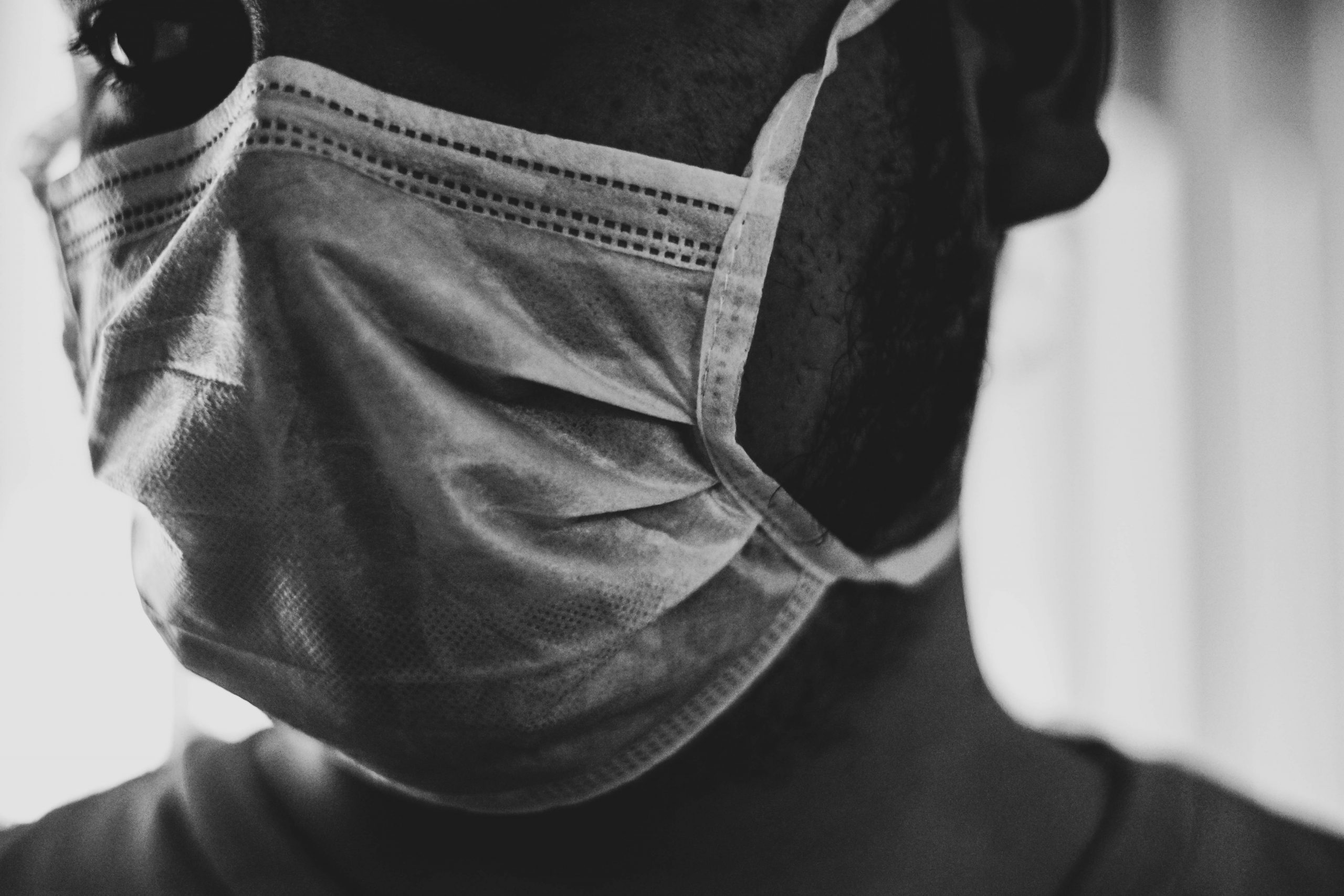 Is it safe to travel amidst COVID-19 Delta Variant Surge
Should I cancel all my trips? Should I continue with my travel plans? How can I protect myself while travelling? Is it dangerous for me to travel in the Delta Variant surge? Is there health insurance I can take as a traveller?
This and many more are disturbing questions travellers face during these times. In this article, we will be doing justice to the following questions.
Before I go further, let look at what the international health bodies addressed this new variant to be? The World Health Organization (WHO) after naming the virus as Delta variant on 31 May 2021 called the variant. "The most transmissible variant ever". Not only that, Pia MacDonald, a senior director of applied health research at  RTI International refers to the variant as a game-changer.  MacDonald went ahead in explaining the attestation made by WHO. In his words "unlike other variants when one person is likely to spread it to 1, 2, or 3 persons, in this case, one infected person  Is capable of transmitting it to 5 to 10 people."
From this short analogue, we can see that this virus is a great stuff to deal with. Now, we will be looking at how this virus affects you as a traveller. We will look at it in two ways, one as a Nigerian that travels within the nation (intra-travel) and as a Nigerian that travels out (inter-travel).  It will be pertinent we look at the history and nature of the variant before going further.
Brief History and Nature of the Delta Variant
According to Wikipedia, SARS-CoV-2 Delta variant, also known as lineage B.1.617.2, or Indian variant is a variant of lineage B.1.617 of SARS-CoV-2, the virus that causes COVID-19. It was first detected in India in late 2020. From then to now, it has spread to about 98 counties of the world.  The World Health Organization (WHO) named it the Delta variant on 31 May 2021.
The Delta Variant is known to be from the mutated gene of T478K, P681R and L452R. This is the force behind the transmissibility of the virus as well as whether antibodies can neutralize them for previously circulating variants of the COVID-19 virus.
What are the Symptoms of the Delta COVID Variant?
The symptoms are not different from the ones of the COVID 19 virus. Common symptoms of the variant include:
Bad fever

Headaches

Sore throat

Runny nose

Fever
If you have one or more of the symptoms and it persists for days, you should visit the nearest medical care for a test and checkup. This is to prevent complications of the symptoms and putting others at higher risks.
What does the Delta variant mean for Nigerian travellers (Intra and inter)?
It means you should be expecting travel restrictions and public health measures especially those inter travels to Europe North America, Asia and Australia.
Firstly, let's look at the inter travel policies.
Formerly as of May this year, Nigerians were banned from at least 13 international countries. But later it was relaxed, although not fully relaxed, as policies have been complement for the restrictions.
Countries in Europe, as well as the U.K., Canada, and numerous other destinations announced reopening plans in respect to the new variant.  Recently, some countries (such as the Bahamas) that were allowing vaccinated travelers to enter without a COVID-19 test add a testing requirement. Now, they have become stricter on travellers. For those that are planning for a vacation in the Bahamas, it is pertinent you take note of this.
Also, the United States is considering instituting a vaccine requirement for foreign travellers.
In going further, some destinations have instituted a vaccine requirement for entering into venues such as theatres, museums, restaurants and hotels, in countries like France, Italy, Puerto Rico, and New York City.
Additionally, you have to observe basic COVID 19 protocols in airports and public places.
Coming to Nigeria, the Nigerian government has imposed seven days of compulsory self-isolation for any traveller coming into the country. After which you are to report to a designated laboratory to carry out a test result.
Furthermore, airports have tightened up their COVID protocols, as testing implements are now introduced at some major airports in the country. Also, COVID 19, especially social distancing and wearing of masks is a must followed rules at the airports. Presently no restriction has been placed on any of the states.
Is it safe to travel if I'm fully vaccinated?
It is not an absolute yes. Although vaccinated, you still stand a chance of being infected. Although the risk is minimal, especially when you still follow all the prescribed COVID protocols in public places.
As stated earlier, this variant is more dangerous than COVID 19. So you need to apply caution at all times. I will advise that you only travel when it is urgent at these times to be in a safer state.
To support my earlier statement is the statement of Dr Russo, chief of infectious diseases at the University of Buffalo's Jacobs School of Medicine and Biomedical Sciences. He stated that the efficacy of the vaccines has dropped somewhat with each variant; it remains impressively high, even against the Delta variant.
How can I travel safely?
Travelling to uncrowded destinations that aren't experiencing surges remains among the less risky ways to travel. For instance, Lagos in Nigeria has a high risk because of the crowded nature of the place.
The more people, you potentially come into contact with during your travels for instance on trains, cars, planes,—the bigger the risk. The same goes for the variant community transmission occurring where you're going, the higher the transmission rates, the higher and the risk and vice versa.
To best way to travel safely is to follow all the laid down COVID protocols. Make sure you wear your masks always on every trip. And, one more thing, always keep your hand sanitiser handy.
Which trip insurance covers a COVID-related trip As a Nigerian?
Allianz Insurance offers you 24 hours travel assistance including COVID security to various Schengen member states. The member states this insurance covers include Belgium, Czech Republic, Norway, Netherland, Sweden, Switzerland, Spain, France Malta, Italy, Iceland, Finland, Denmark, Estonia, Poland, Portugal, Latvia, Austria, Slovenia, Slovakia Luxembourg, Liechtenstein and Lithuanian
We also have Zenith Insurance offers worldwide travel insurance that covers your COVID 19 security. You can visit its official site for more details on.