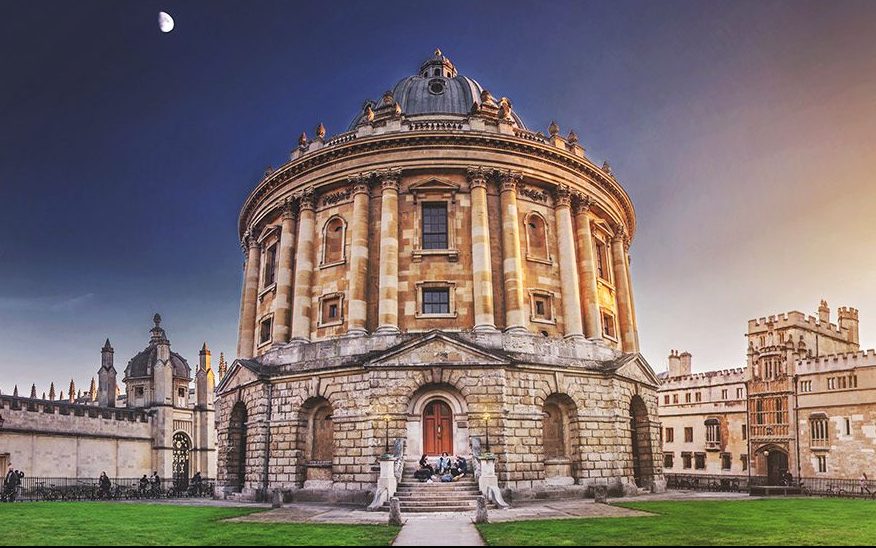 University of Oxford Weidenfeld-Hoffmann Scholarships and Leadership Programme
The Weidenfeld-Hoffmann Scholarships and Leadership Programme cultivates the leaders of tomorrow. The programme also provides outstanding university graduates and professionals from developing and emerging economies with the opportunity to pursue fully-funded graduate studies at the University of Oxford. This is also in combination with a comprehensive programme of leadership development, long-term mentoring and networking.
About Oxford-Weidenfeld and Hoffmann Scholarships and Leadership Programme
The University of Oxford Weidenfeld-Hoffmann Scholarships and Leadership Programme was established in 2015.
This scholarship is part of the Oxford Graduate Scholarships; which were established through a ground-breaking new matched funding initiative to enable the creation of fully-funded scholarships for graduate students of the highest calibre from across the world. The University contributes 40% of the funds for these scholarships, together with 60% from generous donations provided by supporters of the Weidenfeld-Hoffmann Trust; including Fondation Hoffmann. Fondation Hoffmann is a Swiss-based grant making institution supporting the emergence and expansion of concrete projects which address global problems in today's societies.
The Leadership Programme is a unique part of these scholarships, and more information on this can be found on the Weidenfeld-Hoffmann Trust website.
The scholarship will cover 100% of course fees and a grant for living costs (of at least £15,609). Awards are also made for the full duration of your fee liability for the agreed course.
Eligibility
You must be applying to start a new graduate course at Oxford.
You should be intending to return to your country of ordinary residence once your course is completed. Students currently at Oxford are not eligible to apply unless they are already Weidenfeld-Hoffmann scholars.
To be able to demonstrate a connection between your subject of study and your longer-term career objectives, explaining how you see your professional work contributing to the improvement of public life in your country of origin or at a wider regional or international level.
---
ALSO APPLY FOR:
---
This scholarship is not open to applications from candidates who hold deferred offers to start in 2022-23.
You must also be ordinarily resident in one of the eligible countries listed.
Eligible courses 
BCL Bachelor of Civil Law
MBA Master of Business Administration
MJur Magister Juris
MPP Master of Public Policy
MSc Advanced Computer Science
MSc African Studies
A MSc Biodiversity, Conservation and Management
MSc Comparative Social Policy
A MSc Contemporary Chinese Studies
MPhil in Development Studies
MSt Diplomatic Studies
MSc Economics for Development
MSc Education (Comparative and International Education)
A MSc Education (Higher Education)
MSc Energy Systems
MSc Environmental Change and Management
A MSc Evidence-Based Social Intervention and Policy Evaluation
MSc Financial Economics
MSc Global Governance and Diplomacy
A MSc Global Health Science and Epidemiology
MSc International Health and Tropical Medicine
MSt Islamic Studies and History
MSt. Jewish Studies
MSt Korean Studies
MSc Latin American Studies
A MSc Law and Finance
MSc. Mathematical Modelling and Scientific Computing
MSc. Migration Studies
A MSc Modern Middle Eastern Studies
MSc Modern South Asian Studies
MSc. Nature, Society and Environmental Governance
A MSc Refugee and Forced Migration Studies
MSc Social Science of the Internet
A MSc Sustainability, Enterprise and the Environment
MSc Water Science, Policy and Management
Eligible countries
Afghanistan
Albania
Algeria
Angola
Antigua and Barbuda
Argentina
Armenia
Azerbaijan
Bahamas
Bahrain
Bangladesh
Barbados
Belarus
Belize
Benin
Bhutan
Bolivia
Bosnia and Herzegovina
Botswana
Brazil
Brunei Darussalam
Bulgaria
Burkina Faso
Burundi
Cambodia
Cameroon
Cape Verde
Central African Republic
Chad
Chile
China
Tibet
Hong Kong SAR
Macau SAR
Colombia
Comoros
Congo, Dem. Rep.
Congo, Rep.
Costa Rica
Côte d'Ivoire (Ivory Coast)
Croatia
Cuba
Cyprus
Czech Republic
Djibouti
Dominica
Dominican Republic
Ecuador
Egypt
El Salvador
Equatorial Guinea
Eritrea
Estonia
Ethiopia
Fiji
French Guiana
Gabon
Gambia, The
Georgia
Ghana
Grenada
Guatemala
Guinea
Guinea-Bissau
Guyana
Haiti
Honduras
Hungary
India
Indonesia
Iran
Iraq
Israel
Jamaica
Japan
Jordan
Kazakhstan
Kenya
Kiribati
Korea (North)
Korea (South)
Kosovo
Kuwait
Kyrgyzstan
Lao PDR
Latvia
Lebanon
Lesotho
Liberia
Libya
Lithuania
Macedonia, FYR
Madagascar
Malawi
Malaysia
Maldives
Mali
Marshall Islands
Mauritania
Mauritius
Mexico
Micronesia
Moldova
Mongolia
Montenegro
Morocco
Mozambique
Myanmar (Burma)
Namibia
Nauru
Nepal
Niger
Nigeria
Oman
Pakistan
Palau
Palestinian territories
Panama
Papua New Guinea
Paraguay
Peru
Philippines
Poland
Qatar
Réunion
Romania
Russian Federation
Rwanda
Saint Helena
Samoa
São Tomé and Príncipe
Saudi Arabia
Senegal
Serbia
Seychelles
Sierra Leone
Singapore
Slovakia
Slovenia
Solomon Islands
Somalia
South Africa
South Sudan
Sri Lanka
St Kitts and Nevis
St Lucia
The St Vincent and the Grenadines
Sudan
Suriname
Swaziland
Syria
Taiwan (Republic of China)
Tajikistan
Tanzania
Thailand
Timor-Leste (East Timor)
Togo
Tonga
Trinidad and Tobago
Tunisia
Turkey
Turkmenistan
Tuvalu
Uganda
Ukraine
United Arab Emirates
Uruguay
Uzbekistan
Vanuatu
Venezuela
Vietnam
Western Sahara
Yemen
Zambia
Zimbabwe
How to Apply
In order to be considered for this scholarship, you must select the Weidenfeld-Hoffmann Scholarships and Leadership Programme in the University of Oxford Scholarships section of the University's graduate application form and submit your application for graduate study by the relevant December or January deadline for your course. See the relevant course page for the deadline applicable to your course.
---
---
You can also visit the Weidenfeld-Hoffmann Scholarships and Leadership Programme official page here.