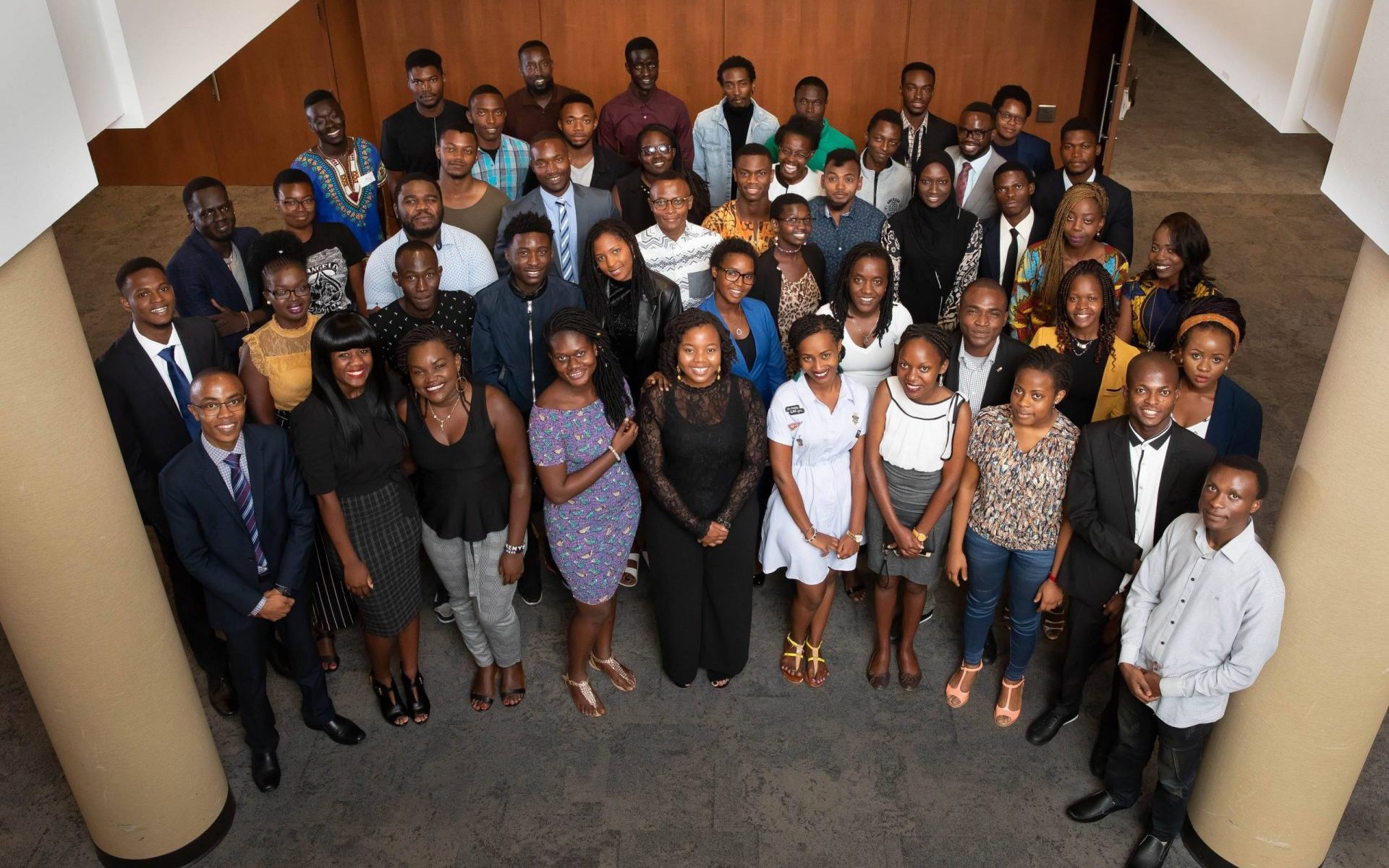 Mastercard Foundation Scholars Program at McGill University, Canada (Fully-Funded)
Deadline: 31st January, 2021
The Mastercard Foundation Scholars Program at McGill delivers tailored programming that resonates with Scholars' leadership framework and empowers Scholars through the many transitions they face at McGill and beyond.
A central goal of the Mastercard Foundation Scholars Program is to create a globally educated and highly qualified group of future leaders, who, upon graduation, can return to Africa to help foster the region's development. Toward these ends, McGill complements Scholars' education with a comprehensive support system that includes mentorship, tailored support services, community service opportunities and sustained programming relevant to their personal development. Scholars also receive guidance and funding for two internships in their home countries during their studies. These internships aim to sustain the Scholars' connection with their home countries and build a path toward meaningful employment post-graduation.
The Mastercard Foundation Scholars Program provides access to secondary and higher education for young people who are committed to giving back to their communities. 
---

SEE ALSO:

---
In 2013, McGill University began its partnership with the Mastercard Foundation to offer the Mastercard Foundation Scholars Program at McGill. This program provides academically talented young leaders from Sub-Saharan Africa with access to a world-class university education. The Mastercard Foundation Scholars Program at McGill will welcome Scholars from Sub-Saharan Africa, including some at the Master's level, over a ten year period. Unique to McGill, some Scholars are from French-speaking countries and receive intensive English language training before starting their degree programs.
Program Components
The Mastercard Foundation Scholars Program at McGill delivers tailored programming that resonates with Scholars' leadership framework and empowers Scholars through the many transitions they face at McGill and beyond.
Leadership Development
Mastercard Foundation Scholars are selected because of their demonstrated intention to carry out positive change. Our programming serves to complement the active and passive leadership development that is provided to all McGill students, with a special focus on Scholars' particular leadership framework.​ All programming is cohort-based, with Scholars supporting each other's leadership development.
Internships
The Mastercard Foundation Scholars Program supports Scholars for up to two internships in their home countries, typically from May to August. These internships provide an opportunity for Scholars to maintain personal connections and to explore the African professional world. While on internship, Scholars expand their professional networks and harness practical skills related to their studies and future employment.
Scholars have been involved across the spectrum of Africa's economic, intellectual and social life. From the mines of Ghana to the hospitals of Tanzania; working with Rwandese youth and Malawian app developers; living in thriving metropolises, rural settings and company towns, the diversity of McGill's Scholars is matched by the range of their internship experiences.
Peer Mentorship
Peer Mentorship is a 2-to-2 relationship between upper-year McGill students and Scholars. That is, two mentors are matched with two Scholars in their first year to create a Peer Mentorship Circle. This format aims to expose both mentors and Scholars to a wider network of people, interests, and backgrounds. Peer Mentors provide guidance on life at McGill in a manner that facilitates the Scholars' transition and success. Each Scholar and each Mentor is different, but they all share a dedication to academic achievement, leadership development and an ethic of giving back to one's community.
Each year, the Mastercard Foundation Scholars Program looks for a new group of Peer Mentors from a mix of faculties and with a mix of interests. We seek energetic, compassionate, and reliable upper-year McGill students who are dedicated to service. Familiarity with African cultures is not necessary, but an ability to work with people from different backgrounds is important. Peer Mentors must be on campus for both the fall and winter semesters. They are expected to attend the Peer Mentorship Training session held in September and the monthly Mentorship Circle programming events, which allow Scholars and Mentors to share personal ideas and outlooks. Peer Mentorship Circles also meet every other week and sustain contact through email, Facebook, etc.
Faculty Mentorship
Every Scholar in the Mastercard Foundation Scholars Program is matched with a Faculty Mentor: a professor from their program or faculty of study.
Recognizing how intimidating University can be for students with the Scholars' background, Faculty Mentors help bridge the gap between students and professors. Each Faculty Mentor serves as an "academic elder" who discusses broad academic issues and facilitates connections to resources at McGill and beyond. Faculty Mentors may also play a role in helping the Scholars identify internship and career targets.
Eligibility
To be eligible for consideration for the Mastercard Foundation Scholars Master's Program at McGill, you must:
Be admissible to one of the eligible programs at McGill University (see

Program List here

);

Have never registered for /completed any graduate studies;

Be nominated by a current McGill Professor or Staff Member from the department you wish to apply to (see

 Nomination form

);

Be a citizen of and have lived a significant part of your life in a Sub-Saharan African Country (see

 List of Eligible Countries);

Have an exceptional record of service and activity in your school and/or community;

Have an intent to return to your country immediately upon the completion of your degree with the goal of transforming your community through social and economic development;

Demonstrate that your financial status is in the lowest two quintiles of your country;

Must be less than 35 years old at the time of application.
---

SEE ALSO:

---
Eligible Master's Programs (Non-Thesis ONLY)

Master of Architecture (M. Arch.- Professional)
Master of Education (M.Ed.)
Master of Arts (M.A.)

Counselling Psychology

Education & Society

Educational Leadership *

Political Science

School/Applied Child Psychology

* Requires at least 2 years of teaching or similar experience

Master of Science (M.Sc.)

Bioresource Engineering

Biostatistics

Epidemiology

Food Science & Agricultural Chemistry

Public Health

Master of Engineering (M. Eng.)

Aerospace Engineering

Chemical Engineering

Electrical Engineering*

Mechanical Engineering

Materials Engineering

Mining Engineering

* Requires at least 1st class degree classification or a 3.7/4.0 CGPA

Master of Science Applied (M .Sc.A.)

Animal Science

Bioresource Engineering

Biotechnology

Human Nutrition – Project option

Occupational Health

Master of Information Studies (M.I.St.)
Master of Public Policy (M.P.P.) 

Ineligible Master's Programs

Please note that the below mentioned programs are not eligible for the Mastercard Foundation Scholars Program funding:

Dentistry,

Medicine,

Law,

Management,

Theology,

Farm Management,

Physical and Occupational Therapy,

Music, and;

Programs from the School of Continuing Studies.
---
---
For More information on this Scholarship, visit the official webpage here.