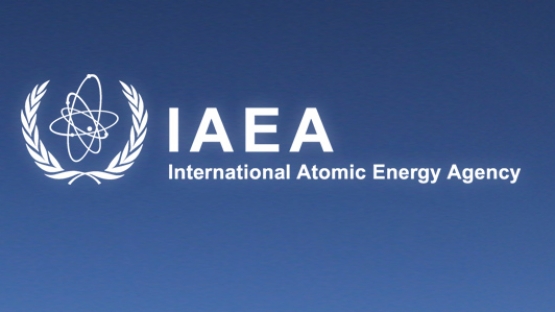 IAEA Marie Sklodowska-Curie Fellowship Programme for Female Graduate Students
Deadline: 11th October, 2020
The IAEA Marie Sklodowska-Curie Fellowship Programme (MSCFP) seeks to inspire and support young women to pursue a career in nuclear science and technology, nuclear safety and security, or non-proliferation. To that end, the MSCFP will provide scholarships to selected candidates studying towards a Master's degree in these fields. Scholarships will cover up to two years of tuition and living expenses. Scholarships will be awarded to 100 students each year, subject to the availability of funds.
Fields of Study
The programme will support young women studying in nuclear related fields relevant to the IAEA's work to advance the safe, secure and peaceful uses of nuclear science and technology such as nuclear engineering, nuclear physics and chemistry, nuclear medicine, isotopic techniques, radiation biology, nuclear safety, nuclear security and non-proliferation. More examples of related fields include;
Nuclear Energy
Nuclear engineering
Nuclear physics
Nuclear chemistry
Radioactive waste management
Nuclear decommissioning
Environmental management
Nuclear Science and Applications
Synchrotron radiation and applications
Nuclear medicine
Medical radiation physics
Radiation oncology / radiotherapy
Radiation biology
Isotopic techniques, applied to human health, food and agriculture, biotechnology
and biophotonics, water resources, environmental engineering and bioengineering
Health physics
Environmental characterization
Nuclear Safety and Security
Nuclear safety
Nuclear security
Nuclear Non-Proliferation
Nuclear non-proliferation
Export control
Arms control and disarmament
Eligibility
The IAEA MSCFP is open to students from IAEA Member States who meet the following entry requirements:
Female candidates;
Accepted by or enrolled in an accredited university in Master's programme.
Preference will be given to applicants with above average academic credentials (75% or above or GPA > 3.0 out of 4.0).
How to Apply
Those who meet the entry requirements are invited to apply using the IAEA MSCFP online application form. The online application closes on 11 October 2020 at 23:59, Vienna time.
The documents required in addition to the completed online application form are:
Official admission letter into the University Master's programme indicating the nuclear related field of study or other proof of attendance;
Confirmation of tuition cost;
Copy of a valid passport/ID;
Completed Reference Forms sent by email by two referees.
NOTE: All application documents must be submitted in English using the MSCFP online application form. Incomplete applications will not be considered.
Selection and award process
Applications will be assessed by the IAEA MSCFP Technical Selection Committee against MSCFP selection criteria including the applicant's entry requirements, educational background and prior achievements, motivation and impact of the fellowship on the applicant's career goals and commitment to public service. Consideration will be given to geographic distribution, the field of study distribution, linguistic diversity and whether the applicant has received previous support from the IAEA.
All candidates will be notified of the decision by e-mail no later than 10 December 2020.
The selected applicants will receive the MSCFP Offer Letter and will be requested to confirm the acceptance of the fellowship within one week. The Offer Letter will provide information on the award details, including payment modality, the expected commitment, as well as administrative requirements and arrangements.
MSCFP award
The fellows will be awarded up to €10,000 per year for tuition costs and up to €10,000 for living costs based on the cost of living at the university's location, for a maximum of a two-year period of study.
For more information, please visit the official webpage.